On June 3, the price of Solana (SOL) fell, bringing its net paper losses to 85 percent, seven months after peaking above $260.

After failing to rebound with conviction from 10-month lows, the SOL price plummeted by more than 6.5 percent intraday to $35.68.

The SOL/USD pair, which is now lying on a historically major support level, might see an upside retracement in June, with a target of $40-$45, up roughly 25% from today's price.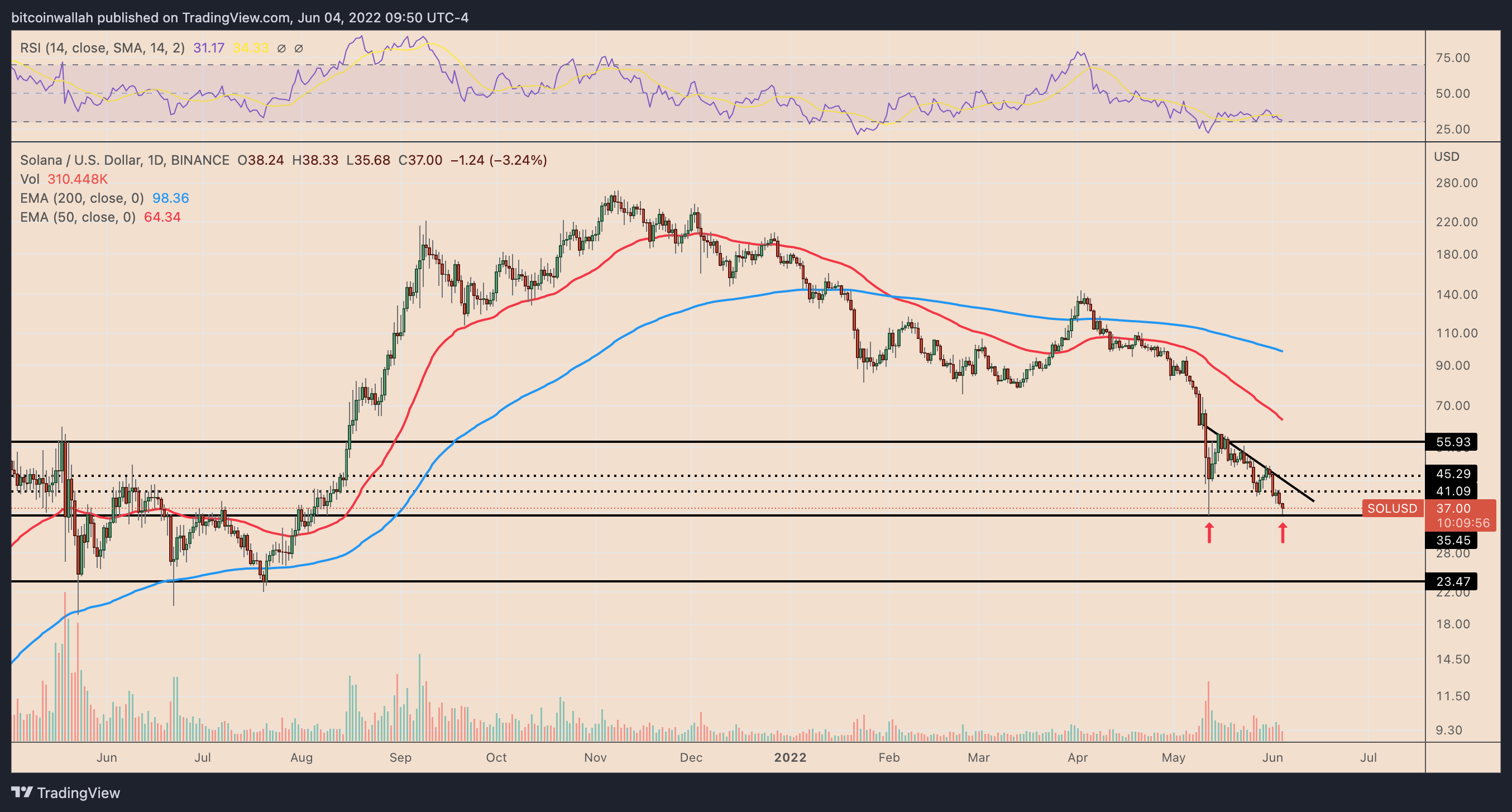 60% SOL price decline ahead?
However, a recovery is far from certain, and Solana suffers headwinds from trading in lockstep with Bitcoin (BTC), the world's most valuable cryptocurrency by market capitalization, which often drives patterns in the top altcoins.

In particular, as of June 4, the weekly correlation coefficient between BTC and SOL was 0.92.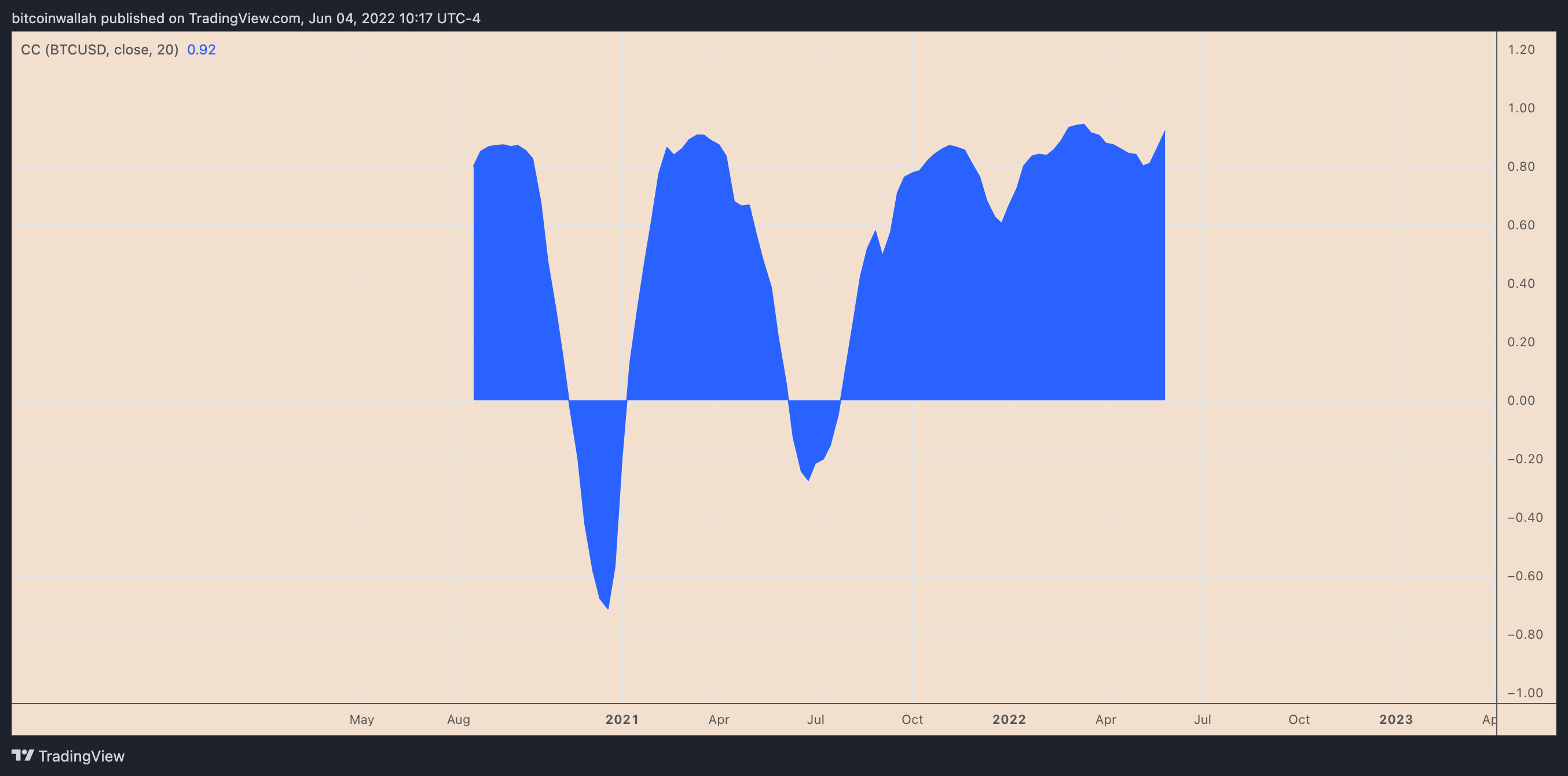 Furthermore, if Bitcoin goes further below its present psychological support line of $30,000, Solana is likely to suffer much greater losses than BTC.

Meanwhile, the Federal Reserve appears to be on a mission to raise interest rates and shrink its balance sheet. Riskier assets like Bitcoin have room to fall as a result of this aggressive stance, undermining Solana's optimistic chances.

Breaking below SOL's present support level of $35 increases the odds of a drop to the $18-25 region, which served as a solid support area in March-July 2021 and preceded a 1,200 percent price rally, as seen below.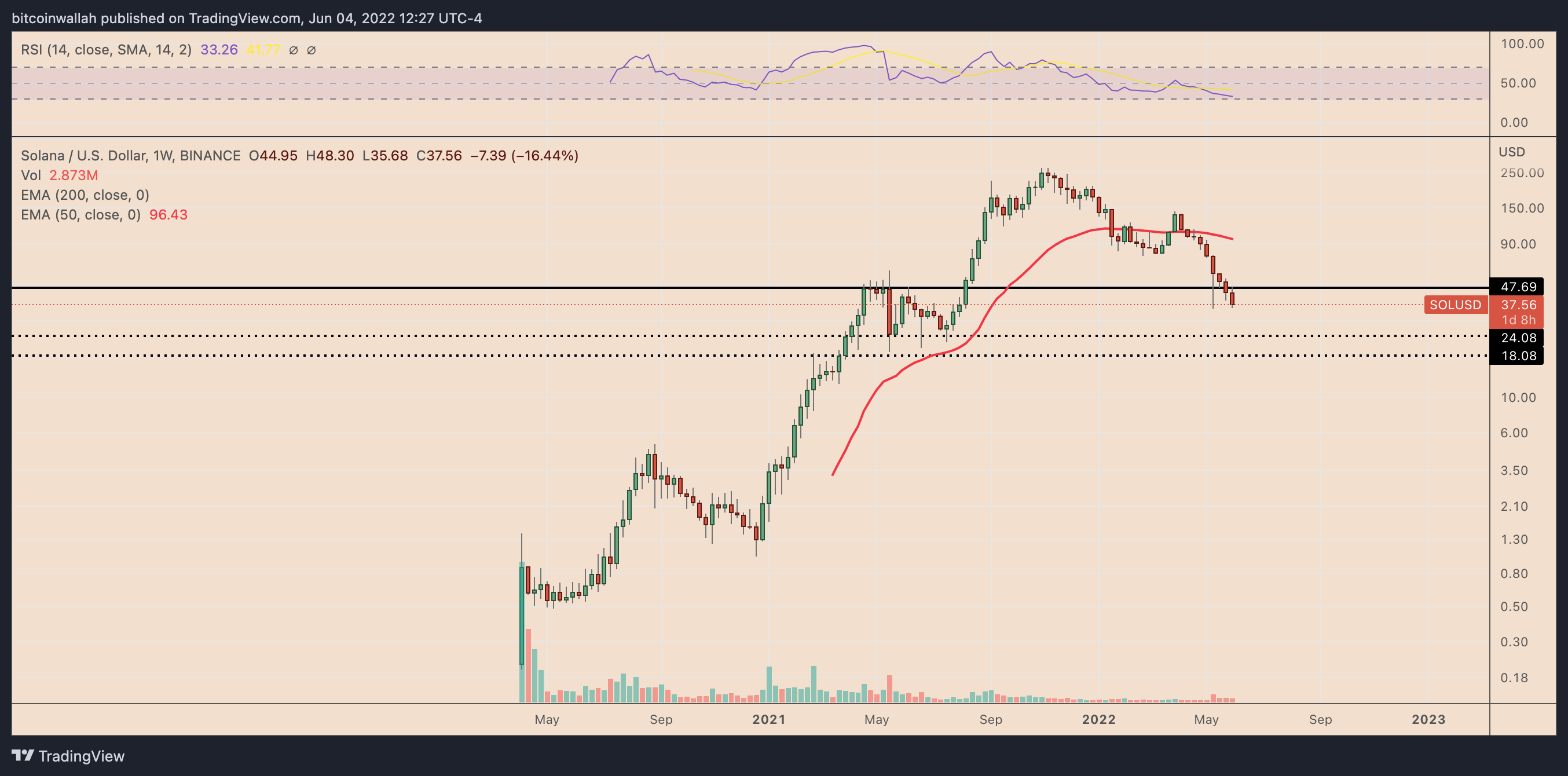 This bearish scenario would put SOL almost 60% below today's price.
Solana network outages
The pessimistic forecast for SOL comes as the Solana blockchain has periodic failures, rendering its network virtually unusable for hours for its core "dapps," such as lending technology Solend and decentralized exchange Serum.

On June 1, Solana's latest software fault occurred, causing the network to go down for 4.5 hours. In January, the blockchain saw its worst outage, which lasted nearly 18 hours.
Mainnet Beta Validators: Please follow the restart instructions linked below, and upgrade 1.9.x to 1.9.28 – If you are on 1.10.x please upgrade to 1.10.23https://t.co/gBAOPrpnNe

— Solana Status (@SolanaStatus) June 1, 2022
The interruptions risk frightening investors away from Solana's competitors, and several traders have already moved their funds elsewhere as a result of the outages.
Just sold all of my $SOL for $ADA. Solana is a great project but personally I cant in good faith continue to invest in a layer 1 that shuts down on a frequent basis (partial and major outages about 11 times).

#ADA #Cardano

— $Smac07_NFT$ (@Shawn_Deezy07) May 31, 2022
After watching the recent Terra catastrophe, Miles Deutscher, an independent market analyst, says crypto investors have become wary. Nonetheless, the analyst believes that as the network evolves, Solana's outages will reduce.

"However, if they fail to prevent such catastrophes, rival L1s [layer-1 blockchains] will continue to eat into its market share," he said.
7/ If downtime keeps occurring, eventually trust will be degraded to the point where it has a tangible impact on user adoption and growth.

Thus far, the impacts of this have been minimal.

But @aeyakovenko and the team clearly have some work to do..

— Miles Deutscher (@milesdeutscher) June 2, 2022
====