Vitalik Buterin, co-founder of Ethereum, says that he doesn't think any of the current corporate attempts to build a metaverse are "going anywhere," pointing to Meta as one that he thinks would "misfire."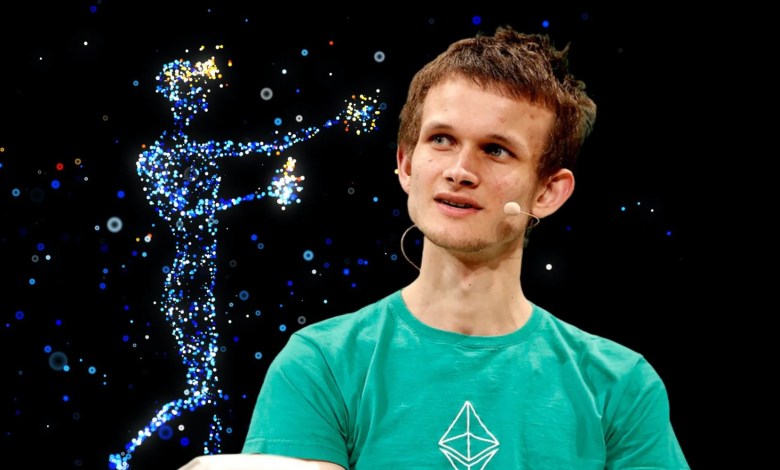 Buterin said that while he believes "The metaverse is going to happen," he doesn't think any of the current corporate attempts, like Mark Zuckerberg's Meta, are "going anywhere." This was in response to a tweet from Dialectic co-founder Dean Eigenmann, who thinks venture capitalists may be mistaken about what constitutes an ideal metaverse.
The "metaverse" is going to happen but I don't think any of the existing corporate attempts to intentionally create the metaverse are going anywhere. https://t.co/tVUfq4CWmP

— vitalik.eth (@VitalikButerin) July 30, 2022
The Metaverse is typically described as a highly dynamic 3D online environment that emphasizes social connection. Some people hope that augmented reality (AR) and virtual reality may someday power the Metaverse (VR).

Buterin's remarks are made in spite of the fact that several successful metaverse initiatives, such Decentraland and The Sandbox, have just been introduced using blockchain technology. Buterin remarked that Meta's attempt to build a metaverse won't be effective in its current form and that its use cases are still unclear:

"It's far too early to know what people genuinely want, therefore we don't really know what 'the metaverse' means yet. Therefore, anything Facebook produces right now will fail.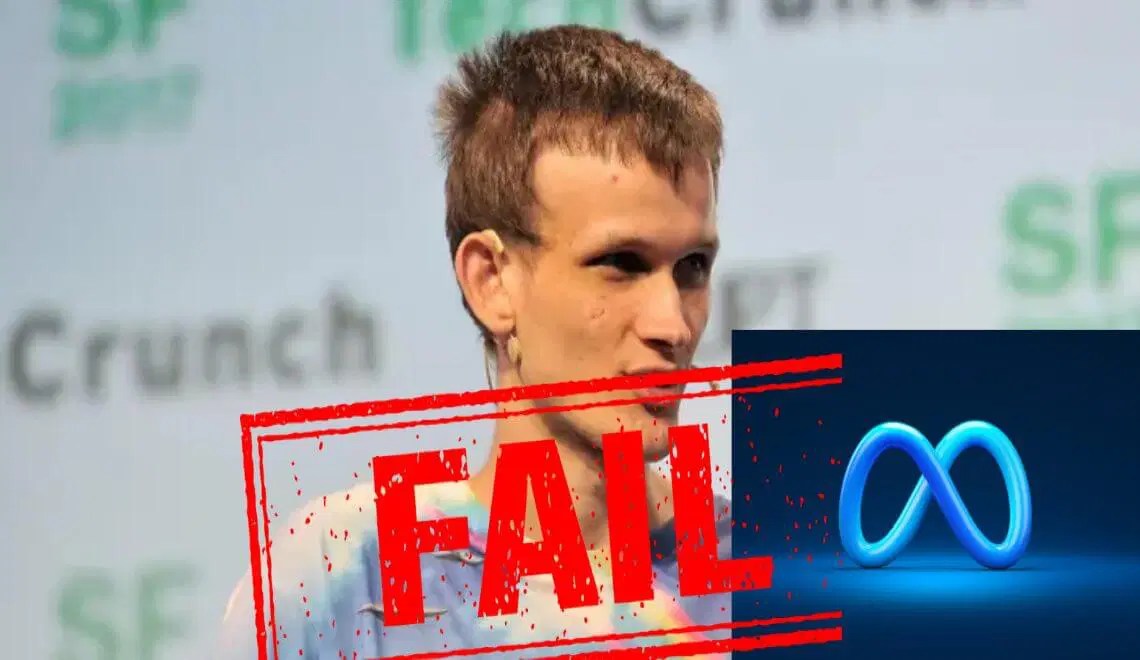 Numerous AR and VR applications have been created by Meta, including the VR workspace Meta Horizons Workroom, which allows coworkers to communicate and share ideas. The Metaverse can be accessed by users wearing first-generation smart glasses that record audio and video while immersing them in virtual environments.
Hmm. I think the barrier to entry being a bleeding edge bit of evolving research hardware has created a rare case of a necessary condition favoring large incumbents. The idea wouldn't even be under discussion without Quest 2.

— Venkatesh Rao (@vgr) July 30, 2022
Other critics contend that the decentralization of ownership of products and services under centralized metaverses like those envisaged by Meta and Microsoft may be impacted.

The Open Metaverse Alliance (OMA3), which focuses on creating more open, inclusive, decentralized, and democratic metaverses, was established by metaverse developers including Decentraland and The Sandbox in collaboration with a number of Web3 projects.

In order to create standards for a more open and interoperable metaverse, the Metaverse Standards Forum (MSF) works to build on these principles. Among the 35 IT companies who joined the MSF are Meta, Microsoft, Nvidia, Alibaba, Unity, and Sony.

The Metaverse is the next chapter for the internet, according to Meta CEO Mark Zuckerberg, who also stated in a letter to stakeholders in October of last year that "We're seen as a social media company, but in our DNA, we are a company that builds technology to connect people, and the metaverse is the next frontier."
========