Michael Saylor turned a sleepy software company into a cryptocurrency powerhouse by making a (now-losing) multibillion-dollar bet on bitcoin. He is now having the parts of the company that don't deal with bitcoin work on projects related to bitcoin.

On Saturday, the executive chairman and former CEO of MicroStrategy told people at the Baltic Honeybadger conference in Riga, Latvia, that the company's developers are working on ways to get a lot of people onto the Lightning network. The Lightning network is a payment network built on top of bitcoin that makes transactions faster and cheaper.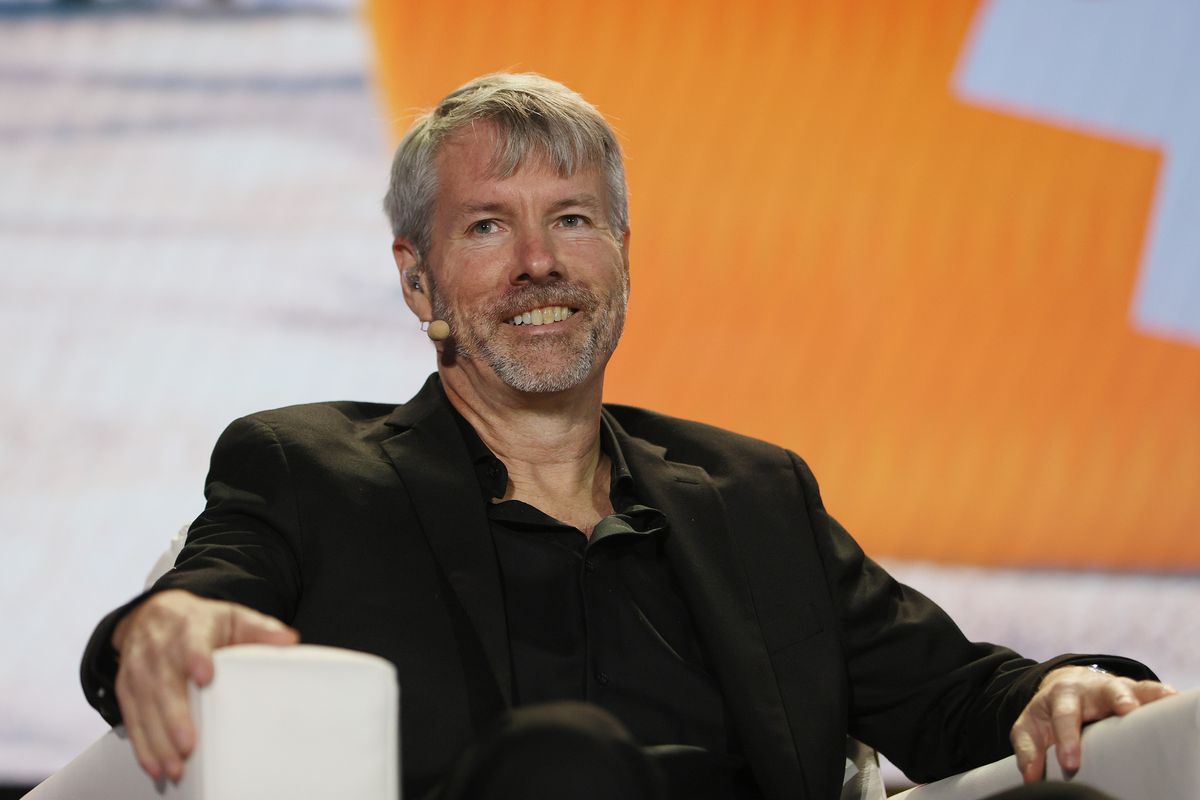 Saylor said on August 2 that he was stepping down as CEO of MicroStrategy. He will still be chairman of the board, but he will now be called executive chairman. Saylor said at the time that his replacement would be able to focus on the software side of the business while he kept spreading the word about bitcoin. Now, it looks like at least some of that software business will be used to make it easier for people to use bitcoin, which could make the cryptocurrency the company owns more valuable.

Saylor told the crowd via video call that Lightning is "the most important technological thing going on in the world right now."

Saylor said on the video call that MicroStrategy is working on enterprise applications of Lightning right now. These include enterprise Lightning wallets, enterprise Lightning servers, and enterprise authentication.

He said that MicroStrategy is looking for ways for companies to "roll out Lightning to a hundred thousand employees every day" or "open Lightning wallets for 10 million customers overnight."

Saylor said that it's still very early, and it hasn't been seen yet if this will lead to anything useful.

The news came right after the New York Digital Investments Group (NYDIG) announced at the BitBlockBoom conference in Texas in August that they were opening a Lightning accelerator to help speed up development on the protocol.

Saylor has been known for a while to like the Lightning Protocol, and he said again that he thinks this technology has a bright future.

Saylor said, "The benefit of Lightning isn't just that you could make Bitcoin work for billions of people or lower the cost of transactions to almost nothing. It's also that the spirit of bitcoin is to move slowly and carefully on the base layer without universal consensus, but in Lightning, you can develop features much faster and take more risks with the applications than you can with the bitcoin layer."

Lightning protocol lets users open payment channels with each other and exchange multiple transactions before settling on the blockchain. This helps reduce fees and confirmation time, since bitcoin transactions usually take 10 minutes or longer to be considered final.

After the company's most recent purchase at the end of June, it now has 129,699 BTC, which is worth about $2.58 billion at the moment. Since November 2021, the price of bitcoin, the most popular cryptocurrency, has dropped by more than two-thirds of its value. This has caused the dollar value of the company's bitcoin holdings to drop.

Saylor is in the news right now for more than just crypto. On August 31, the attorney general of the District of Columbia sued him for not paying his taxes for the past 10 years. Saylor denies what is being said.
==========