New algorithmic stablecoins like TerraUSD Classic (USTC), which depegged from the U.S. dollar earlier this year and spread infection over the crypto market, would be prohibited for two years under proposed legislation in the US House of Representatives.

According to a recent draft of the legislation seen by Bloomberg, the creation or issuance of new "endogenously collateralized stablecoins" would be illegal.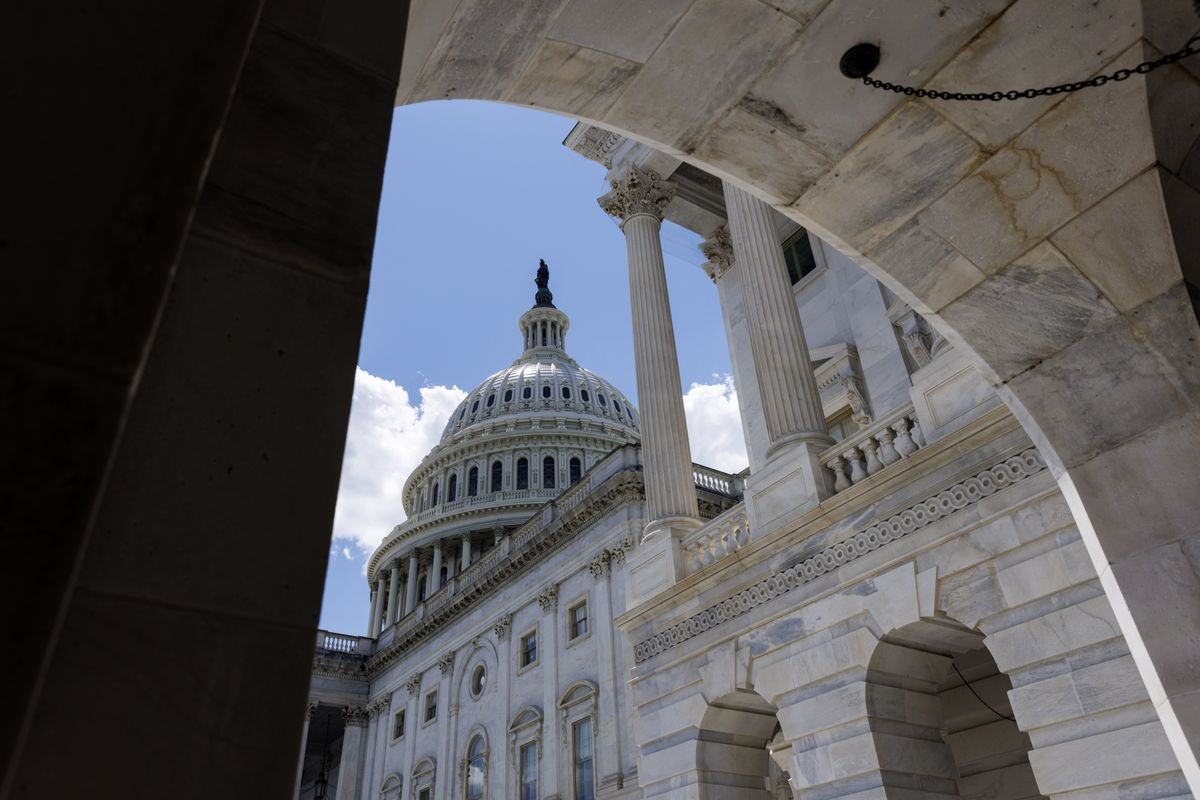 The legislation does, however, give existing algorithmic stablecoin suppliers a two-year grace period to alter their algorithms and collateralize their products.

According to reports, the term would cover stablecoins that are represented as having the potential to be converted, repurchased, or otherwise redeemed for a fixed price but instead depend on the value of another virtual asset from the same developer to maintain their price.

The measure raises questions about whether stablecoins like Synthetix USD (SUSD), which is currently collateralized with the native asset of the same protocol in the SNX token, will be covered under the term. Similar-looking algo-stablecoins include BitUSD, which is supported by BitShares (BTS).
Last week's reports in response to the President's crypto EO were pretty grim. They almost read like a rejection of the idea of decentralization itself.

A lot of crypto policy people think those reports could have looked very different if not for Terra & its ensuing fallout.

— Jake Chervinsky (@jchervinsky) September 19, 2022
A study on algorithmic stablecoins as well as consultations with the Federal Reserve, the Securities and Exchange Commission, the Federal Deposit Insurance Corporation, and the Office of the Comptroller of the Currency are also required under the draft legislation, which is being circulated.

Bloomberg reports that people familiar with the bill say Democratic Representative Maxine Waters and Republican Patrick McHenry have been trying to come to an agreement on the legislation, though it's unclear if McHenry approved the most recent draft. The panel may vote on the bill as early as next week.

Tuesday's meeting, which was attended by McHenry, the leading member of the House Financial Services Committee, and Waters, the committee's chair, featured testimony about how USD-backed stablecoins might improve national security because of the perceived authority and dependability of the dollar.

An algorithmic stablecoin called USTC, formerly known as TerraUSD (UST), lost its 1:1 peg with the US dollar in early May and hit an all-time low of $0.006 in mid-June, causing losses totaling tens of billions of dollars.
==========