The biggest asset manager in the world, BlackRock, just launched a new exchange-traded fund (ETF) to give European customers access to the blockchain industry. There are also rumors that a Metaverse-focused ETF may be on the way.

The iShares Blockchain Technology UCITS ETF is the name of the new blockchain ETF that came out on September 27.

BlackRock said that 75% of its holdings are blockchain companies like miners and exchanges, and the other 25% are companies that support the blockchain ecosystem.

The fund has 50 holdings, 35 of which are global companies. It also has fiat cash and derivatives, but it doesn't invest directly in cryptocurrencies.

BlackRock has made a number of moves into the digital assets market, with the launch of a private spot Bitcoin trust on August 11 being the most recent.

In a Sept. 29 article from Finextra, Omar Moufti, a product strategist at BlackRock for thematic and sector ETFs, said that the ETF will "give our clients the chance to work with global companies that are leading the development of the emerging blockchain ecosystem." He also said:
"We believe digital assets and blockchain technologies are going to become increasingly relevant for our clients as use cases develop in scope, scale and complexity."
The fund's top five holdings are Coinbase (13.20%), USD cash (13%), fintech company Block (11.40%), crypto mining companies Marathon Digital Holdings (11.13%) and Riot Blockchain (10.50%).

As of Sept. 28, the company had 50 holdings, including 23 IT companies, six financial companies, one industrial company, and one communications company.

But a Sept. 29 Bloomberg report suggests that BlackRock may be working on another ETF called the iShares Future Metaverse Tech and Communications ETF that is focused on the Metaverse.

The report said that the fund's fees and ticker are not yet listed, but it could include "firms that have products or services related to virtual platforms, social media, gaming, digital assets, augmented reality, and more."

The Metaverse ETF comes after BlackRock Technology Opportunities Fund co-portfolio manager Reid Menge called the Metaverse a "revolution in the making" in a blog post on February 14.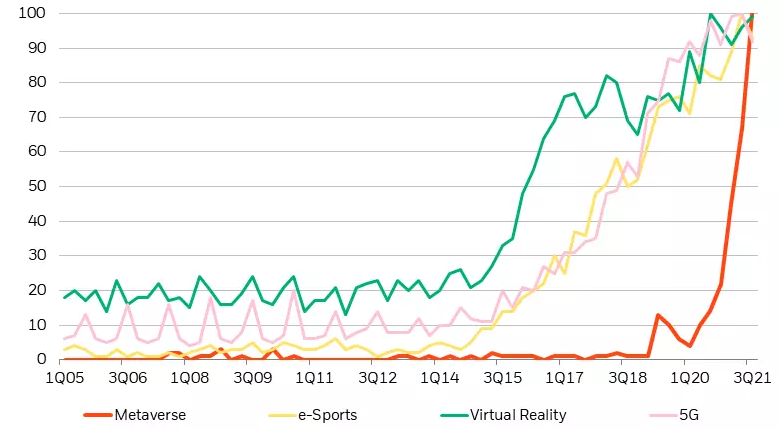 On August 4, Coinbase announced that it had formed a partnership with BlackRock. Based on its high weighting in BLKC, the partnership seemed to be paying off.

Through the partnership, institutional investors will be able to use Coinbase Prime to buy and sell cryptocurrency.
========