Recent reports have unveiled a significant deceleration in NFT trading. Despite this, developers persist in deploying millions of smart contracts across EVM-compatible chains, indicating a growing interest in exploring more extensive applications for blockchain tokens.
In the meantime, Etihad Airways has unveiled its intentions to introduce a cutting-edge Web3 loyalty program, allowing its community of frequent fliers to engage in staking NFTs in exchange for earning miles. Furthermore, the creators of the Ordinals protocol are taking a remarkable step by establishing a non-profit organization to ensure the project's development remains untainted by corporate influence.
This Week's Alpha
Non-fungible trading woes: Two recent reports suggest that NFT trading has had a disastrous and extremely challenging month.
NFT trading volume is down: In the second quarter of 2023, NFT trading volume experienced a notable decline of 41%, as reported by Alchemy, a prominent Web3 developer platform. Blake Tandowsky, a growth analyst at Alchemy, shared with CoinDesk that during Q2 2022, NFT trading volumes reached their highest point, primarily driven by whales in the market. However, as time passed, the participation of new entrants gradually diminished. Tandowsky emphasized the necessity for NFTs to explore innovative use cases beyond their traditional form as JPEG files.
NFT sales have slowed: A recent update from analytics firm DappRadar reveals a significant decline in NFT sales, with figures plummeting by almost 50% from January to July. Moreover, renowned blue-chip collections such as Bored Ape Yacht Club and Azuki have experienced a notable drop in their floor prices, reaching lows not seen in two years. These developments suggest a diminishing enthusiasm among traders to invest substantial amounts in these collections.
Silver linings? Polygon NFTs remain incredibly strong and continue to hold a significant portion of the overall trading volume in July. Despite the seemingly negative statistics, Web3 developers remain undeterred and are actively deploying millions of smart contracts across EVM-compatible blockchains. This indicates a consistent and robust interest in decentralized applications and the broader use cases of the Web3 ecosystem.
High stakes: Etihad Airways, the airline that has been consistently issuing NFTs through its EY-ZERO1 collection, recently revealed its upcoming Web3 loyalty program, "Horizon Club." Holders of their NFTs are already enjoying various benefits, such as Etihad Guest Silver Tier Status, priority check-in, and lounge access. However, starting from September, the Horizon Club loyalty program will introduce a new feature, enabling EY-ZERO1 collectors to stake their NFTs to earn miles that can be used for redeeming flights, upgrades, and other exclusive perks. This initiative aims to enhance the overall travel experience for NFT holders and strengthen their connection with the airline.
Web3 loyalty programs are booming: In recent times, several prominent brands, such as Starbucks, have embraced loyalty programs infused with blockchain technology and NFT rewards. However, the aviation industry has been more hesitant in adopting such initiatives. Nevertheless, there are some airlines that have taken the plunge and begun embracing NFT ticketing and offering immersive metaverse travel experiences.
Funding for Ordinals: Ordinals, the protocol enabling the integration of NFTs into the Bitcoin blockchain, is creating a non-profit organization with the primary objective of fairly compensating its developers while preserving their impartiality. The introduction of inscriptions on Bitcoin's mainnet originated from the efforts of programmer Casey Rodarmor in January, laying the groundwork for Bitcoin NFTs. However, the majority of the technology's development was privately funded by Rodarmor and through generous contributions to the core developers.
Keeping Ordinals free of corporate influence: The Open Ordinals Institute, a registered 501(c)(3), will collect donations in bitcoin and share progress on the protocol development. "Given Ordinals' unprecedented pace of adoption and real-world implications for various crypto-economies, we believe it is crucial to fund a strong team of non-corporate funded developers to ensure the security and neutrality of this open-source protocol," said Erin Redwin, Open Ordinals Institute board member.
NFTs as an area of growth: Redwin said that the non-profit is interested in growing the newly-discovered utility of Bitcoin-based NFTs. "Companies across Web3 ecosystems – including Ethereum, Solana, Stacks and others – are quickly building Ordinals infrastructure after previously believing NFT-functionality 'wasn't possible' on native Bitcoin," he said.
Project Spotlight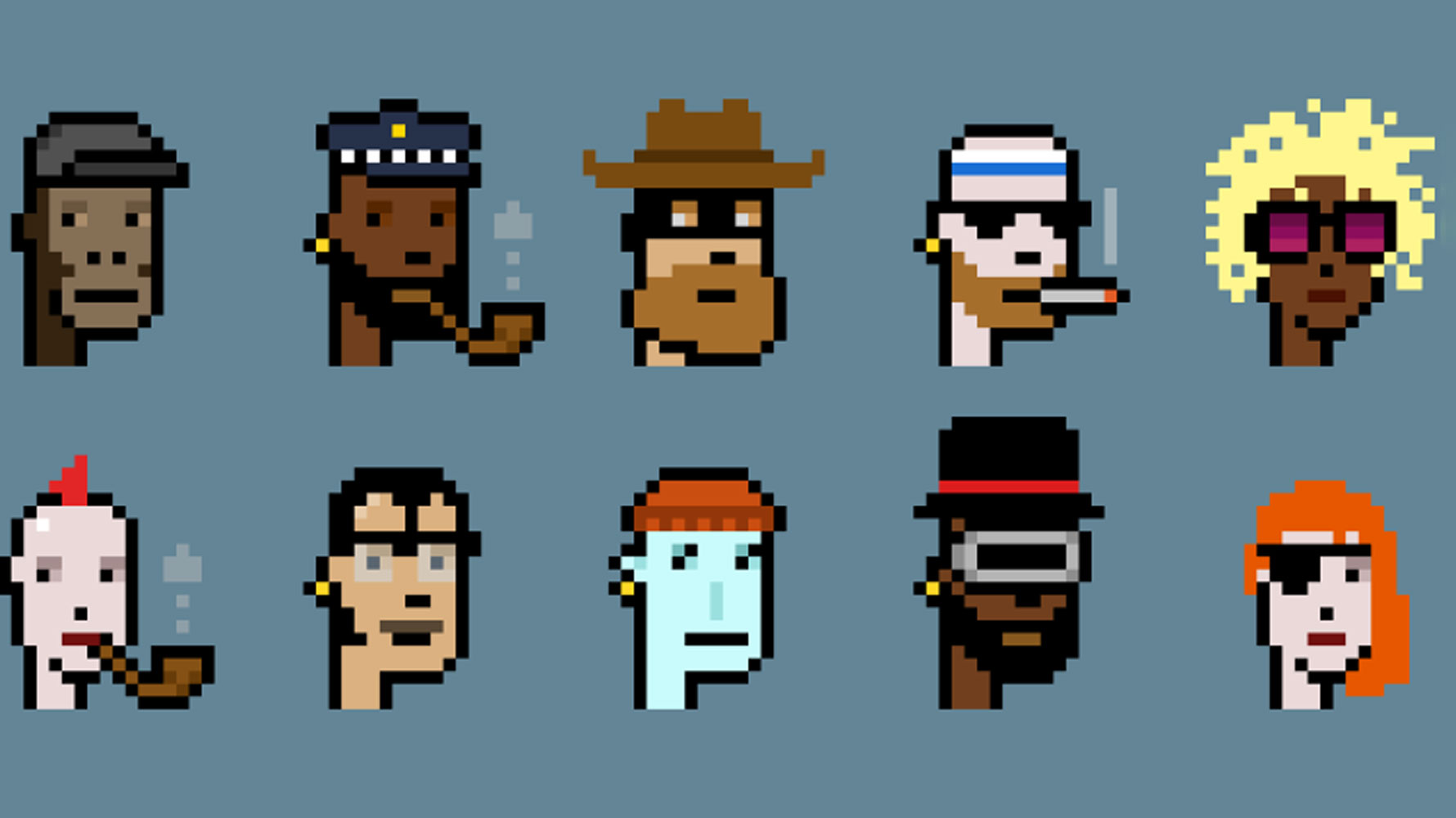 (CryptoPunks)
Who: Larva Labs' CryptoPunks (now owned by Yuga Labs)
What: CryptoPunks, one of the earliest NFT projects on Ethereum and among the most renowned collections ever, witnessed a series of remarkable trades this week, notably one involving the prolific NFT artist Beeple. The acquisition of his first profile-picture (PFP) NFT, the whimsical Punk #4953, set the tone for several other high-value purchases. Notably, Punks #6634 fetched an impressive 235 ETH (equivalent to approximately $432,000), while Punk #3307 commanded a staggering 500 ETH (approximately $915,000). These transactions have further solidified CryptoPunks' position as a major player in the NFT ecosystem.
How: Although the broader NFT market is currently experiencing a downturn, big-money trades are becoming less frequent compared to the past. However, the recent surge in CryptoPunks' value is an encouraging indication that an NFT renaissance could be on the horizon. Moreover, the participation of renowned figures like Beeple in specific NFT communities adds to the optimism. Beeple has even revealed his intentions to host a Punks meetup at his Charleston studio in September, further boosting morale within the NFT space.
In Other News
Gucci's got the goods: Owners of the 2,896 Gucci Vault Material NFTs, which were unveiled by the prestigious fashion house in March, will soon have the opportunity to trade in their NFTs for an exclusive wallet or handbag.
Tee time: The Web3 golf community, LinksDAO, has recently unveiled a range of exciting new membership options as part of its ambitious project to revitalize the newly-acquired Spey Bay Golf Course in Scotland.
King of the jungle: Yuga Labs, the parent company of Bored Ape, is set to acquire Roar Studios, a metaverse-focused company, as a strategic move to further develop its vision for Otherside.
NFT Now – or never: NFT publication NFT Now has downsized its workforce due to "over-hiring.".
Grand Prix NFT: Kraken, the crypto exchange, is engaging in crowdsourcing NFTs with the exciting intention of featuring them on the rear of a British F1 race car at the upcoming U.S. Grand Prix in October.
Are celeb ads back?: Comedian and actor Adam DeVine takes center stage in Bitget's quirky new campaign, reminiscent of other infamous celebrity-driven advertisements, such as those featuring Matt Damon.
Non-Fungible Toolkit
Imagine you desire to purchase an artwork by Andy Warhol. However, for most of us, the prospect of parting with astonishing amounts such as $195 million for a Marilyn painting or even $850,000 for a simple print of Queen Elizabeth seems out of reach. Many individuals wish to acquire art either for the sheer pleasure it brings or as a potential investment, but they find themselves priced out of the market. What if there were a way to obtain "shares" of an artwork, similar to how one can purchase fractions of a publicly traded company? This is where the concept of tokenization of real-world assets comes into play.
Source Coindesk