El Salvador's President Nayib Bukele said he would run for re-election in 2024 at an Independence Day event that was streamed live on September 15.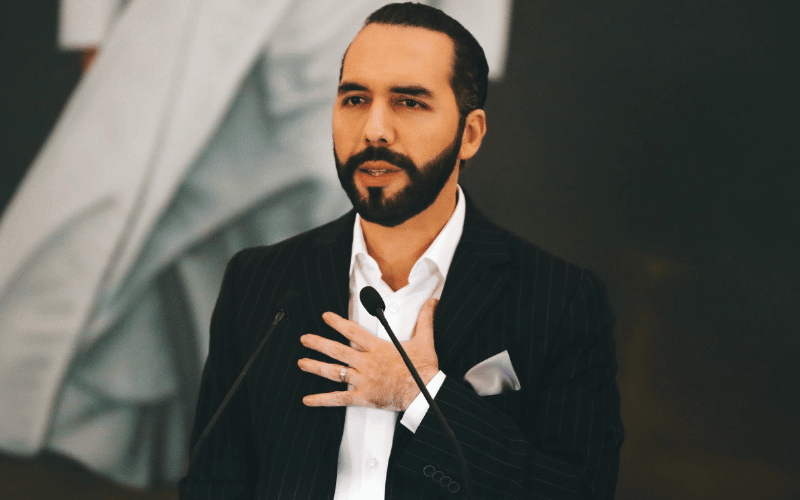 Even though it was against the law for El Salvador's past presidents to serve more than two terms, Bukele made the announcement anyway. The president brought attention to:

"Reelections happen in developed countries, and now El Salvador's will too, thanks to how our democratic institutions have changed."

Overall, Bukele seems to have strong support. A CID Gallup poll done last month showed that 85% of people liked his job as president and 95% liked how he handled security issues.

But when the news came out, people in El Salvador took to the streets to protest. Thousands of people protested against Bukele's corruption and the use of Bitcoin, among other things they didn't like about his time in office.
EL PUEBLO MARCHÓ CONTRA @nayibbukele HOY #El15Marchamos 🇸🇻

Miles de personas se hicieron presentes a la marcha contra la corrupción de Bukele, por el Bitcoin, por los inocentes presos, por la falta de obras, contra la reelección inconstitucional, por las mentiras y engaños. pic.twitter.com/FVPton9hXn

— Prensa Política (@PrensaPolitiSV) September 16, 2022
Back in September 2021, when Bukele was president, he made Bitcoin a legal form of payment in the country. After a year of steady price drops, the first day of trading for the largest cryptocurrency in the country just passed.

Even though it has educational programs like "Mi Primera Bitcoin" (My First Bitcoin) that focus on Bitcoin and serves as an example to neighboring countries like Colombia and Venezuela, the local population is not as interested in crypto as you might think.

In February of this year, a national survey showed that 20% of the population used the Chivo Wallet, El Salvador's most popular crypto wallet, to move Bitcoins. If not, more than double the number of downloads for the free gift of $30 in the beginning.

Only 20% of business owners who were asked said they accept cryptocurrency payments. Most of the businesses that did this were not small shops but rather large companies.

On the other hand, the legalization of Bitcoin has brought a new kind of "crypto-tourist" to the country, even though the market is down. Official numbers show that tourism in the area has grown by 82.8% just this year.

Critics keep going back and forth on the subject of how and why El Salvador uses Bitcoin. There may be tens of thousands of people on the street protesting against the rules surrounding digital currency. But some people still think it's a step forward in technology and money for a developing country like El Salvador.
========